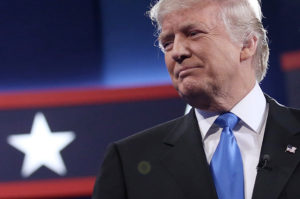 During the campaign trail, President Donald Trump made many assurances to his electorates, including positive growth for small businesses across the nation. By promising that their concerns would be addressed, Trump gained the votes of many. Over time however, various concerns have been brought to the forefront for small business owners. One of the largest being a tax burden that has been affecting their business growth. This has to lead to Donald Trump's tax reform plan proposal every business owner should know about. 
Donald Trump's Tax Reform Plan: Good or Bad?
Trump's popularity has been on the decline, however his proposed tax reform policy has been the focus of many discussions. With potential positive effects on tax for small businesses, this proposal is expected to pass at the end of this year. A major tax break, otherwise known as "full expensing", allows the ability to write off capital investments as tax deductions. This includes essential purchases such as new equipment and other business expenditures. Assuming this proposal will be passed, this could accelerate the expansion of small businesses towards the direction of long-term economic growth.
From an alternate perspective, there are some parts of the tax reform plans that will not benefit small businesses. The administration's latest proposal does not include changes to fix loopholes that give advantages to wealthier corporations, including those owned by Trump. Without closing such loopholes, it will become increasingly difficult to level the playing field between small businesses and large companies. Allowing larger firms to utilize these loopholes to avoid taxes makes it an impossible challenge for smaller business competitors to keep up.
Evening The Playing Field
Despite the odds, over one-third of small business owners neither understand, nor take advantage, of potential tax deductions. Over two-thirds depend on a CPA or outside tax assistance to bridge the gap, adding additional costs to their bottom line. Those in favor of both an affordable and manageable tax system seek to take better control over their business and sustainable growth.
While conversations about Trump and his administration mainly hover around immigration and "the wall", small business owners eagerly await tax reform improvements. Whether the proposals will hold true to Trump's word remains to be seen. If the current administration presses forward on economic and regulatory issues centered around small businesses, owners would feel confident in the country's future. As large corporations continue to swallow the competition, an even playing field will help improve industries across the US. It's important for small business owners to pay attention to changes and take a stronger stance in ensuring that their voices are heard.